The UniVerre Studio is a workshop dedicated to the universe of glass; a place specialized in the making of stained glass and decorative glass objects. The studio runs also workshops in glass making techniques for children, teenagers and adults and offers vacations discovery courses for children. The studio has also a shop.
The commissioning service as well as workshop offers you a variety of techniques including some ancestral ones: mosaic, leaded stained glass, traditional painted glass and Tiffany style stained glass.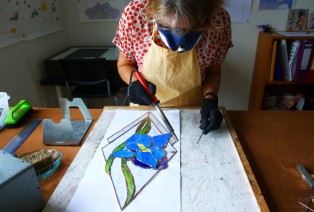 Workshops for children, teenagers and adults
Do you seek an entertaining workshop for your child or teenager?
The UniVerre Studio offers daily beginner's classes in mosaic and Tiffany, all year long and starting with 6 years old.
Are you 16 years old or more? Do you want to try your hand at one or more techniques suggested and be proud of creating your own stained glass?
The UniVerre Studio invites you to share moments of relaxation in a friendly and warm environment to leave free course to your imagination.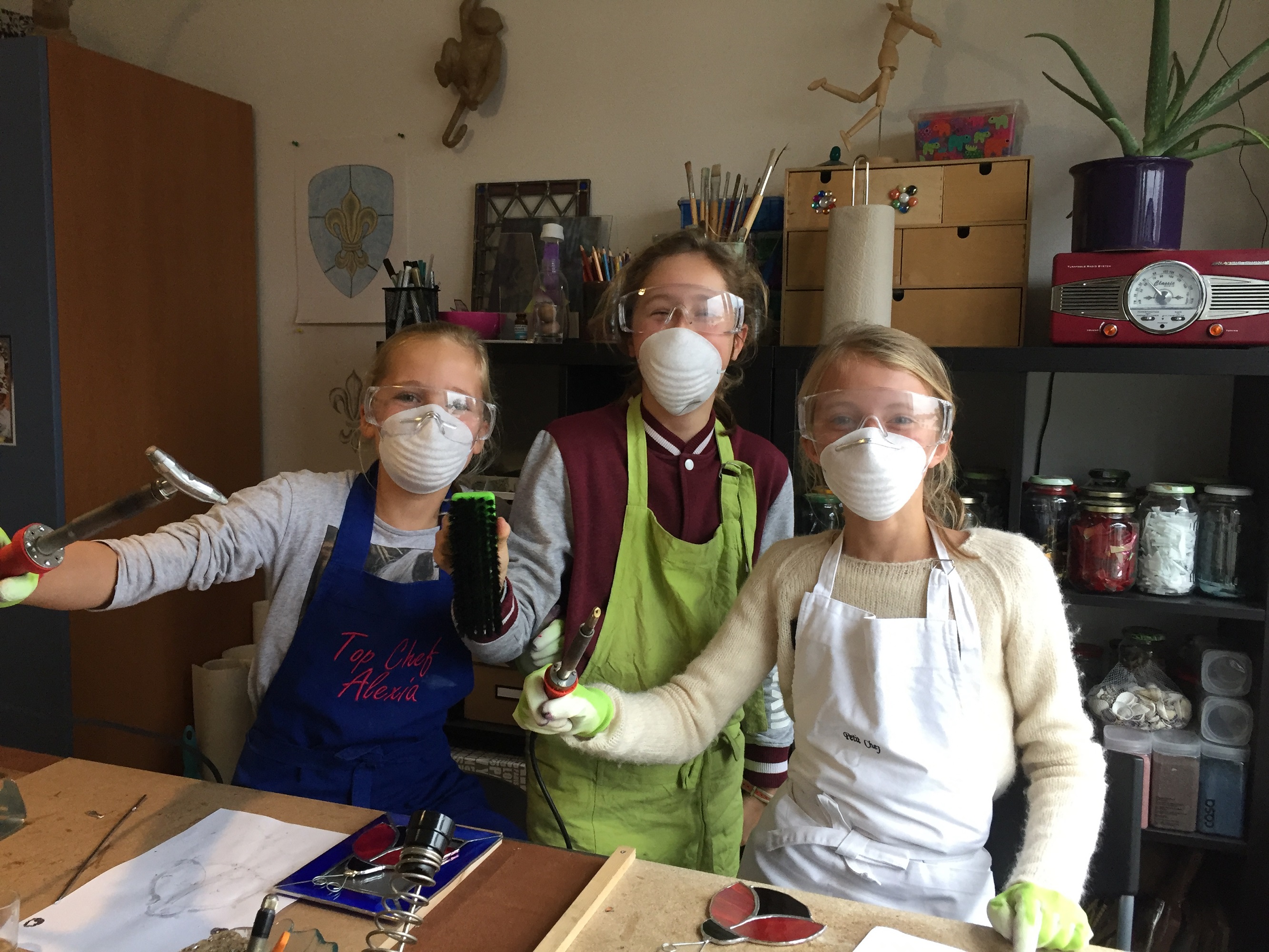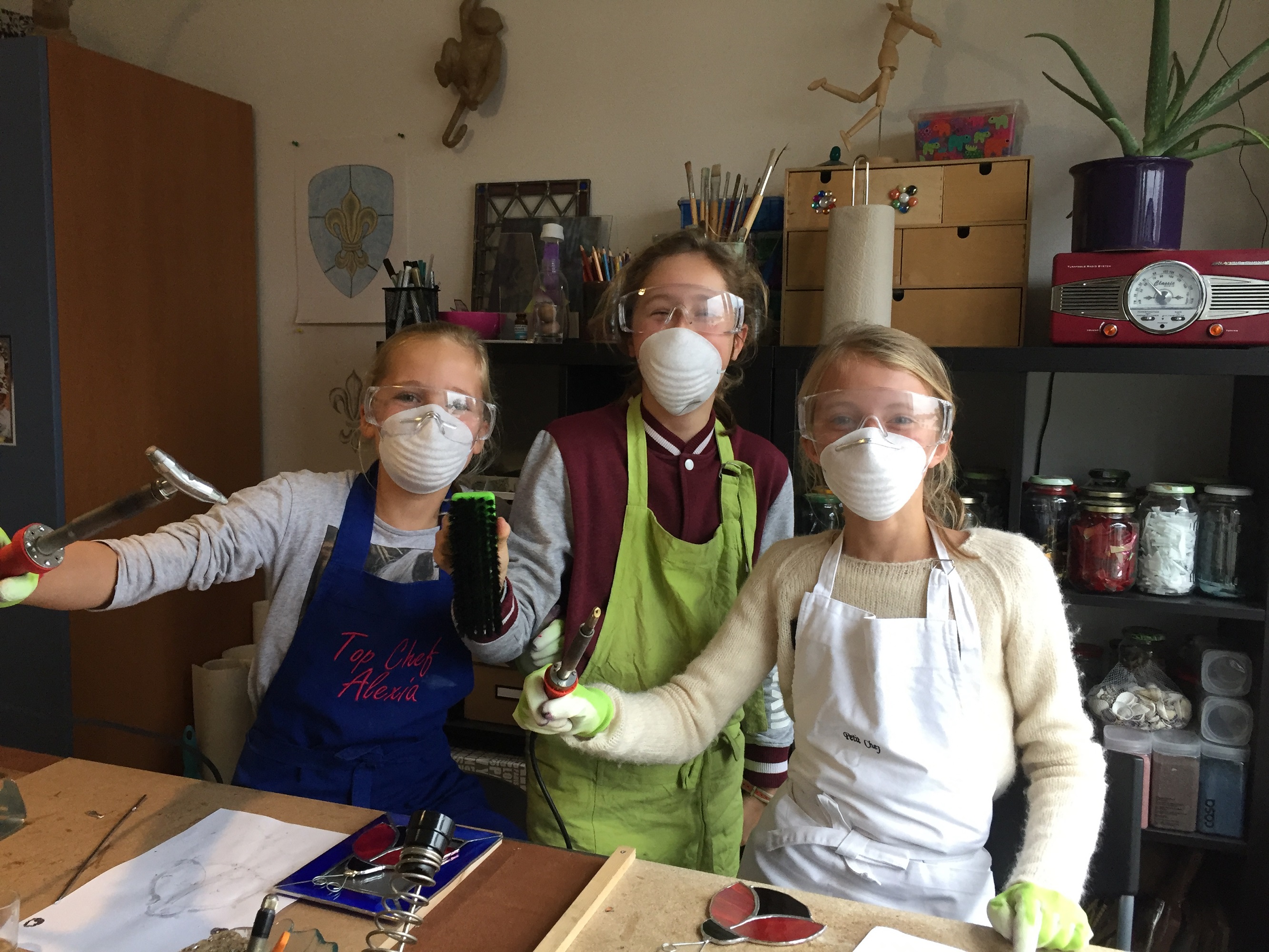 Vacation Discovery Activities
Do you seek a creative and original vacation activity during Easter, Christmas or summer break bearing full care of your child during one whole day or more while you continue your occupations in all serenity?
Here again UniVerre Studio can help you with its qualified staff and offer your child the opportunity to try his or her hand at glass work.  Your child will return home every day with a small personal creation.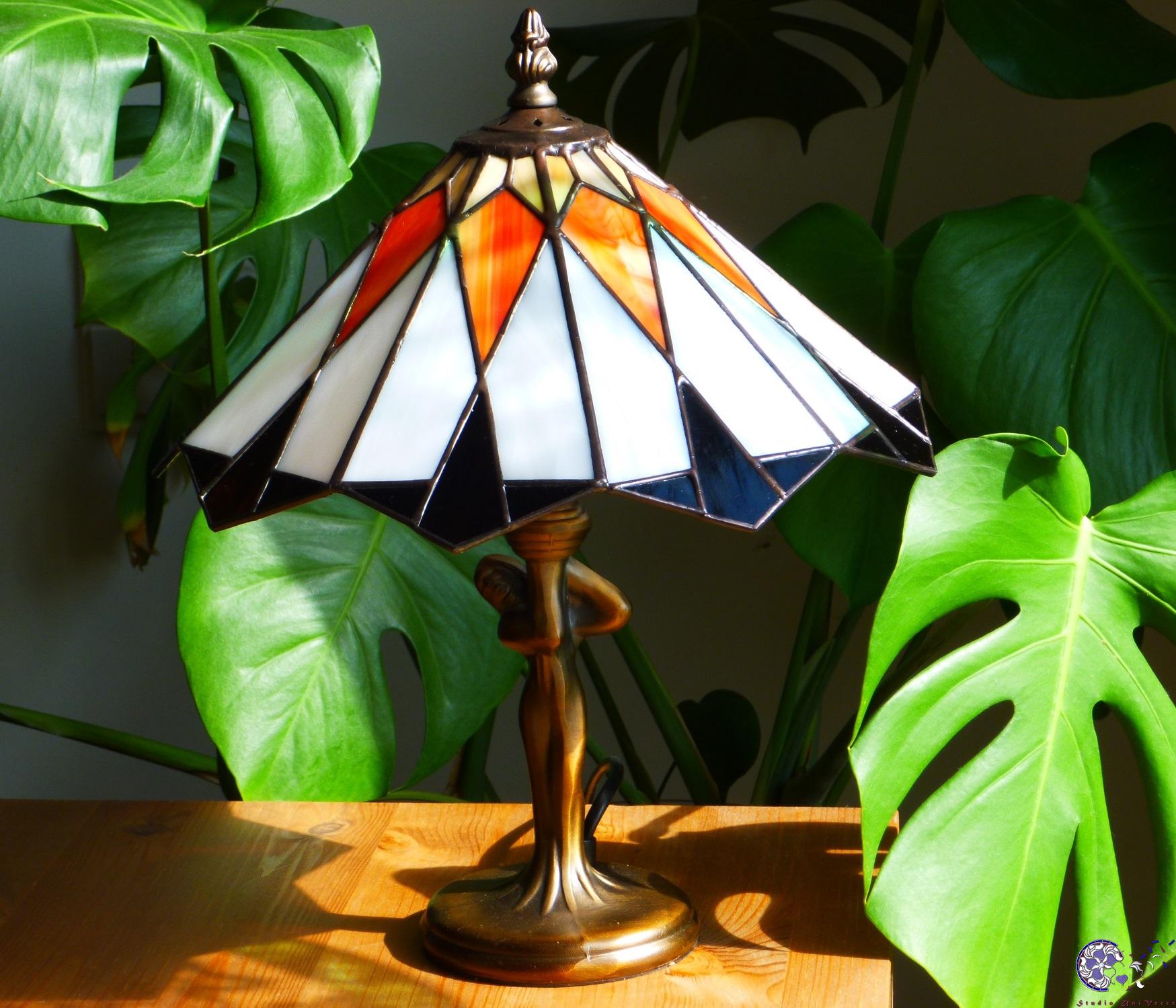 Do you work already glass and would like in particular to recreate for yourself one of my creations? No problem. All patterns are to be found in the shop in pdf format and can be downloaded.
Caution: All creations are protected by copyrights and cannot be reproduced for sale.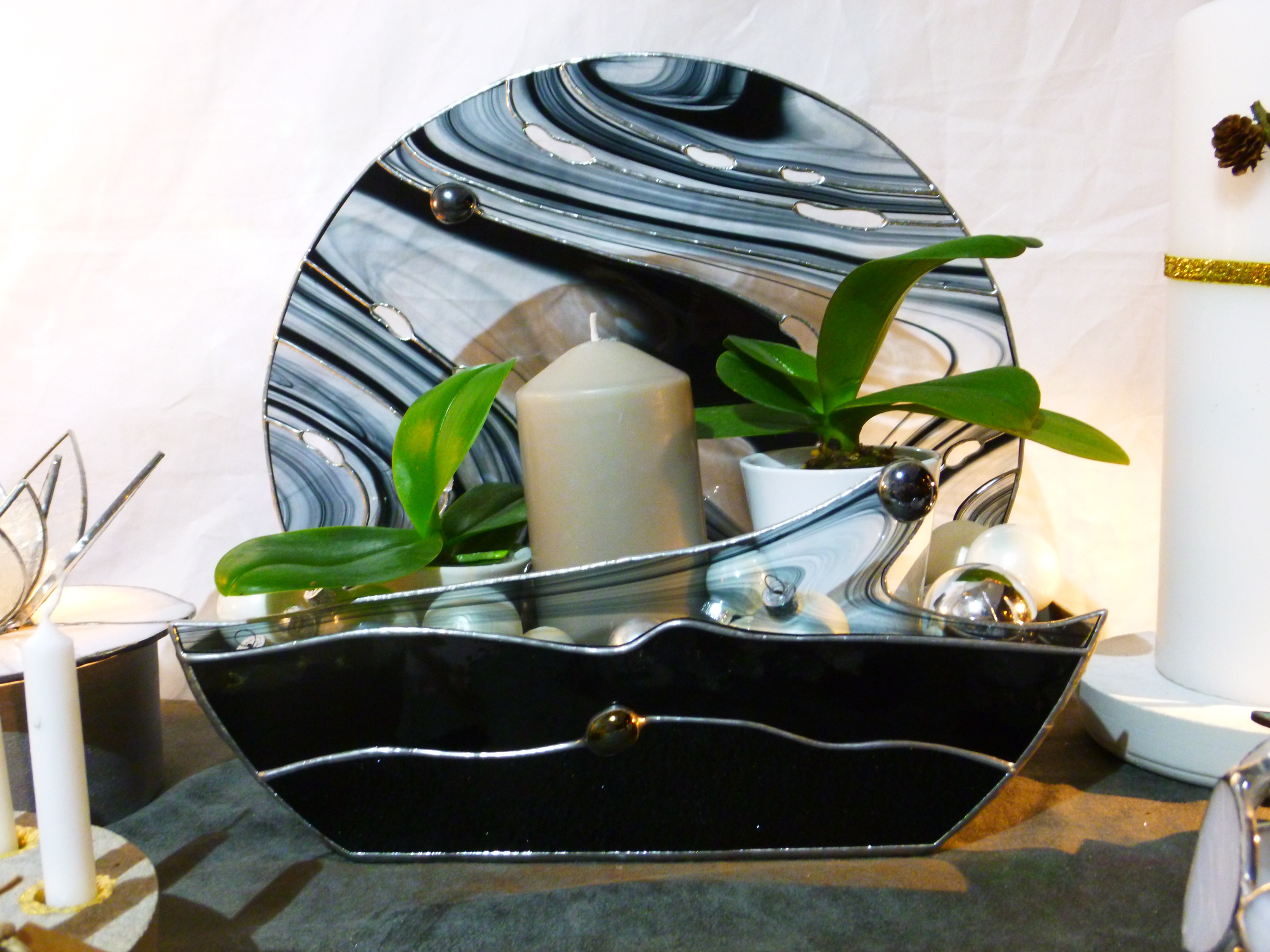 Are you seeking to offer a gift to someone? Do you want to buy something for yourself? All creations can be personalized.
Do not hesitate to visit the online shop or to come over to the studio and discover my original creations.